Name : Demi Moore
Gender : Female
Date of birth : Nov 11, 1962
City : Roswell
State/Region : New Mexico
Country : United States

Demi Moore is an American actress who became popular from the series of 1980s teen-oriented movies becoming one of the best known actresses in 1990s Hollywood.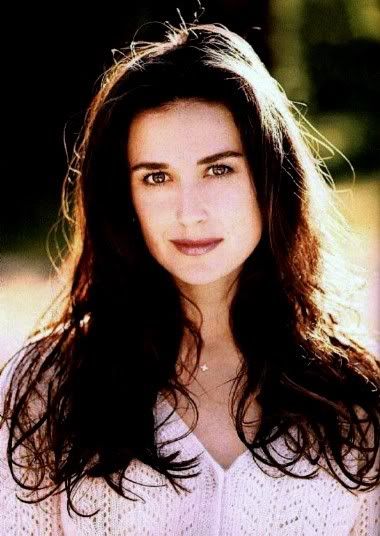 Though born in New Mexico Demi Moore family was settled in the city of Los Angeles by 1976. It was at this time that her then friend, actress Nastassja Kinski influenced her a lot to drop out of Hollywood's Fairfax High School to become an actress. After quitting school, Moore went to work as a pin-up girl, modelled for European photographers, and worked at a collection agency. In the early 1980s, Moore posed for a series of photographs featuring full frontal nudity.

These photos went unnoticed until after she became a star, and were eventually published in a German magazine and later in North America. Her film debut was in the 1982 3-D Science fiction/horror film Parasite, which was a hit on the drive-in circuit, at the end baging an amount of $6 million. But it was her role where she played the part of Jackie Templeton on the ABC soap opera General Hospital from 1982 to 1983.

For a time during the 1990s, Moore was the highest-paid actress in Hollywood.at this time she had a series of box-office successes, including Ghost, A Few Good Men, Indecent Proposal, and Disclosure for which she became the first actress to reach the $10 million salary mark. Among other films for which Moore was considered were Basic Instinct, Batman & Robin, Flashdance, Runway Bride and While You Were Sleeping.

In August 1991, Moore created sensation when she appeared nude on the cover of Vanity Fair magazine while she was seven months pregnant along with her daughter Scout LaRue with enormous attendant publicity. The image was crticised and parodied at the highest but also spawned honest imitators ait beacme a more or less trend setter for other pregnant celebrities posing as nude. Moore again appeared on the cover of Vanity Fair in August 1992, wearing only a body painted "suit". After a long break in 2006 she appeared in Bobby that featured an all-star cast that included her husband Ashton Kutcher although they did not appear in any scenes together.